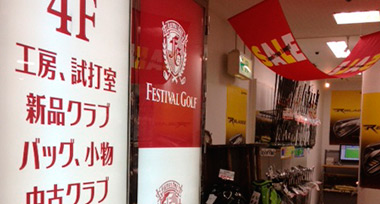 What is FESTIVAL GOLF?
We are a pioneer of second hand golf clubs shops deploying the outlets in Ueno and Shinjuku.
Our line-up include single clubs as well as full sets, and we are in a position to provide our customers with exactly the best suited items that they are looking for.

FESTIVAL GOLF offers a vast line-up of goods made by the Japanese clubs manufacturers

Our shops are duty-free and sell their goods without Consumption Tax (VAT).
To take advantage of this facility you need to present your passport and a few other documents.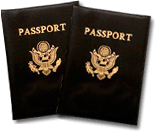 you are not allowed to sell them to a third party before your departure.
in case you want to send the goods as unaccompanied baggage, you have to make the appropriate arrangements with the customs authorities.
if you are not carrying the duty-free goods with you at the time of departure, you will be required to pay the Consumption Tax.

In case you put the clubs in your registered luggage, you are requested to allow the customs officers to verify the presence of the goods in the afore-said luggage before the registration.



View Larger Map

Ueno Main Shop

| | |
| --- | --- |
| | Ameyoko Center Building 3rd and 4th floors,4-7-8 Ueno, Taito-ku, Tokyo |
| | 10:00 to 20:00 (*except on Sundays from December to March: 10:00 to 19:00) |
| | 03-5812-0335 |

View Larger Map

Shinjyuku WING Shop

| | |
| --- | --- |
| | Shinjuku San-ei Building 1F, 1-22-2 Nishishinjuku, Shinjuku-ku, Tokyo |
| | 10:00 to 20:00 (*except on Sundays from December to March: 10:00 to 19:00) |
| | 03-5909-2241 |